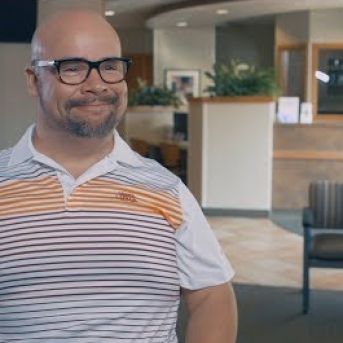 So from the moment you walk in, you don't feel like you're walking into any standard dentist office. You walk in, it's very professional but very relaxed. They greet you warmly, they most of the time know who you are. The staff has been here forever. You never have to wait long. The atmosphere is very soothing, they always have good music playing in the background. They have all the conveniences, so if you need to charge your iPhone, or look at magazines. They just make you feel very relaxed, the atmosphere is just very sophisticated but yet casual, if that makes sense.
I enjoy coming here because I have a horrible gag reflex, and through the years, Dr. Manuel has helped me to understand how to cope with that. From coming in 10 years ago, I couldn't even get X-rays done, and now I can have my teeth pulled. It's very calm, very soothing. All the staff here just relaxes you, they talk to you, treat you like you're a person, not a patient. They treat you like you're family, and I think that helps you relax and just enjoy the experience.
I can tell you that I've never found a better dentist than I have here, and a better dentist experience. This has been from the childhood trauma experiences of going to the dentist, to here, it's like I love going to the dentist. I am actually booking my appointments in advance 'cause I want to come here.