Dr. Monica Armendariz on the Office Philosophy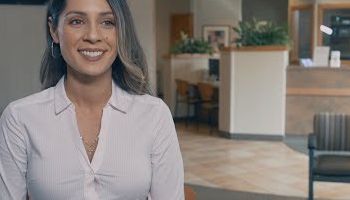 Read Transcript
This practice is really special to me because not only do we have a lot of senior dentists that have so much experience, but it's also very special in the fact that we really push excellence in dentistry. So, for me, what excellence in dentistry means is that I can provide the best care to the patient, and sometimes that means doing minimal treatments, sometimes it means doing the most maximum treatment. The biggest thing for me is explaining to each patient, "These are your options." There's always minimum, middle, maximum. So the most important thing is that I explain to them, "This is what we can do. We can try this first." Some people kind of call it hurl of dentistry, but it's important because the patients, sometimes when they come into the dentist's, they don't have an option. They tell them, "You need to get the tooth extracted," or "You need the root canal." But there's not always that ... it's not always that extreme.
Sometimes it's like, "Look, we can provide this treatment and see how the tooth responds. And then you come back when you're in excruciating pain, and then we do the root canal." So the thing that I find most special about this practice is that we really let the patient ... educate the patient and let the patient decide what they wanna do, because at the end of the day, it's the patient's mouth. It's his oral cavity that he or she needs to make the most educated decision on. So I think patient education is huge, and we strive to do that in this practice.
We invite you to schedule your next
dental exam
with Sierra Dental Care in Modesto, CA, where one of our outstanding dental hygienists will thoroughly clean your teeth and give you tips to keep your smile healthy and white!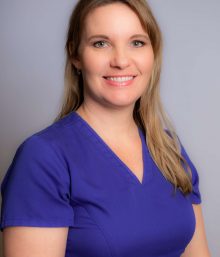 Kim is our hygiene leader and has been part of our practice since 2008, the same year she started working in dentistry. She holds an Associate of Science degree in dental hygiene. Kim's patients love her because she is gentle and takes time to listen to them. She loves working with people one-on-one to help them overcome their dental fears, educate them on living healthier, and help them build ...
Read More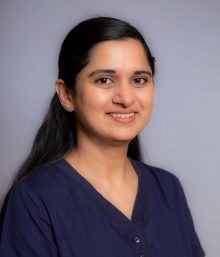 Sim was an honor roll student and holds an associate's degree in dental hygiene. She came on board with our team in 2017, having worked in dentistry since 2003. Sim likes to help people who are in pain, showing them that we care and making their smiles better. Her favorite part of the job is getting to work with many different kinds of people and learning from them, whether they are co-workers ...
Read More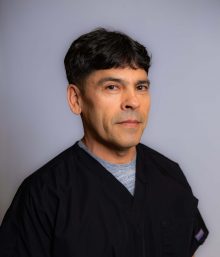 Arnold has worked for us since 1993, the same year he started in dentistry. He decided he wanted a career in the dental field when he got his first cavity! Arnold's patients love that he is caring and teaches them about taking care of their teeth. His favorite part of the job is seeing patients' oral hygiene improve. When not working, Arnold enjoys bike riding and gardening.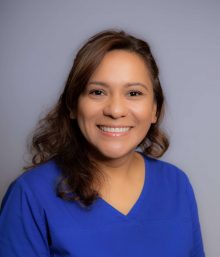 Alejandra's family members were deciding factors in her decision to go into the dental field. She began her career in dentistry in 2003, the same year she came on board with us. Her favorite part of her job is getting to work with patients. In her spare time, Alejandra is very active in her church and likes to read, bake, and cook.
Amber has been with our practice since 2015, the same year she began her career in dentistry. She graduated with an Associate of Arts degree in dental hygiene from Chabot College, where she was the class valedictorian. Amber says her favorite part about her job is creating healthy smiles. She loves working with people and showing them we care for the whole patient, not just their mouth. When not ...
Read More