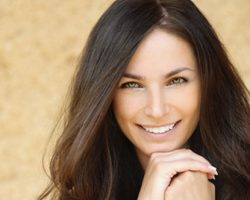 For a majority of people, wisdom teeth can lead to one of two scenarios.
The first is the one that we hope you will avoid. Your wisdom teeth don't have enough room to erupt correctly. As a result, your teeth become impacted. This puts pressure on your other teeth. It can lead to a higher risk of cavities, gum disease, and other oral health issues over the course of a lifetime.
The second response to teeth that don't have room to erupt is to remove them. Wisdom teeth removal can spare you from the issues mentioned above. We've done this for many of our patients at Sierra Dental Care.
And we can do this for you or someone you love. Call 209-575-2400 or contact us online to make an appointment at our office in Modesto, CA.
Take Action Early
Wisdom teeth are your third set molars. These are the bigger, flatter teeth in the back of your mouth. Most people's wisdom teeth erupt in their late teens or early 20s.
If we have reason to believe your or your family member's wisdom teeth could become a problem, we will let you know as soon as possible. The reason is that it's usually better to remove these teeth when you are younger.
This is a type of oral surgery, and it's true that you are able to recover more quickly from the procedure when you are younger. That's not the only reason this kind of tooth removal is easier to handle at that age.
The longer your teeth remain in your mouth, the more their roots become embedded in the jawbone. That increases the effort needed to extract those teeth from your jaw. For older patients, this can means several days or weeks of recovery. Now, that's still better than a lifetime of oral health problems, but it also explains why taken wisdom teeth out early is a better option.
Protect Your Smile
We want you to have the healthiest mouth that you can have. Most of the time, that means doing everything we can to help you keep all of your teeth. However, we will encourage you to remove wisdom teeth if we notice during your regular checkups (which include digital X-rays) that those teeth are going to cause more trouble than they are worth.
For patients who have this procedure at our office, we do everything we can to make the treatment as simple as it can be. This starts with making you as comfortable as you can be.
You'll be seated in one of our cozy patient chairs, where you'll have the option of watching videos or listening to music to help you relax. For added assurance that you'll be comfortable, we offer a choice of sedation options, including nitrous oxide and oral sedation, to keep you from feeling any pain.
You also will benefit from being treated by a team with decades of experience. We've done these kinds of extractions for countless patients in and around Modesto, CA, and we'll be happy to help you or your loved ones, too.
Make Your Appointment
If you suspect that a wisdom tooth extraction could be good for you, schedule an appointment at Sierra Dental Care soon. Call 209-575-2400 or contact us online.