In more than 25 years, there isn't a problem the team at Sierra Dental Care hasn't seen or helped our patients through. That includes rebuilding mouths with modern dentures so you can eat, speak, and smile with confidence. Our judgment-free dentists in Modesto, CA will use their skills and experience with dentures to:
Dr. Marinello Manuel on Dentures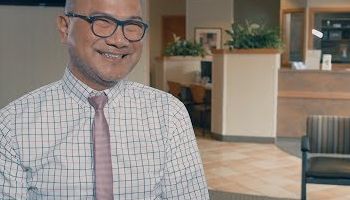 Read Transcript
Dentures is an option to restore missing teeth, or if you have all your teeth missing, that will restore your functionality and your smile as well. There are procedures that we can do to make it more retentive and more stable than wearing traditional dentures.
We do offer different types of overdentures, which are implant-retained dentures, and they would be best so that you're able to hold this denture in place. If you're tired of the way your teeth look already, and you're indicated for dentures, then that's an option for you to restore your function and have a great smile again.
Make it easier to enjoy a wider range of foods again – including your favorites.
Give you a healthy-looking smile you'll be proud of.
Help you look younger and more attractive.
Give you confidence in romantic situations.
Allow you to speak clearly.
Improve your oral health and potentially your total body health.
Call today at (209) 575-2400 to schedule your appointment. Get back on the road to enjoying life! Our Modesto dentist office is on Pelandale Avenue in the building next to Starbucks.
Eat & Smile Naturally With Our Dentures Options
When you lose your natural teeth, you need restoration options that will allow you to smile, speak easily, and eat solid food again. Our custom-fit dentures are the answer to missing teeth. You can choose from:
Implant-retained dentures – We can secure these appliances to as few as two dental implants that our team will place in your jaw. They use a sturdy system of balls and snaps to attach to the implants so they stay in place. The result is a comfortable, secure fit, but you can remove them for easy cleaning each day. In addition, the dental implants help prevent jawbone deterioration that happens when you lose teeth.
Implant-supported dentures – These custom-made dentures are similar to implant-retained dentures except that they attach to a bar secured to your implants. Consequently, most of your biting and chewing force is transferred to your jawbone instead of your gums – which is closer to how your natural teeth perform. The anchoring system of these dentures makes them our most comfortable and secure dentures option. Plus, your jawbone will stay healthier because of the implants.
Traditional dentures – These beautiful replacement teeth are mounted on a polymer base to give them the look of actual teeth. Your new dentures will stay comfortably inside your mouth and restore your smile to its former glory. Depending on your needs and your dentist's recommendations, you can get either full dentures for a complete arch of teeth or partial dentures if you have some healthy teeth remaining.
Call us today at (209) 575-2400 to schedule your dentures consultation. Get the smile you deserve!