Sierra Dental Care offers everything you need when it comes to Modesto, CA dental care. We are raising the bar in dentistry. We have a friendly staff, expert dentists, and the selection of services you are looking for – everything from general dentistry to dental implants and more.
Dr. Marinello Manuel on Why Patients Should Choose Sierra Dental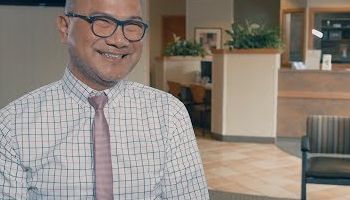 Read Transcript
My favorite part about coming into work is the patient care. I think that the relation that I make with my patients goes a long way. I get all the time when they come in, they're happy to see me, and I'm happy to see them too. That's my favorite part about this practice is that when you come in, you come in for a life-long relationship with your doctor. That's what's really important.
Why go to a chain dental office where you are treated like just another number and shuffled through as quickly as possible? Visit Dr. Marinello Manuel and our experienced dental team – we see each patient as a person and will treat you like family. Our entire team strives for excellence in dentistry.
Call our Modesto dentist office today at (209) 575-2400 to schedule your next appointment. We're located at 3801 Pelandale Ave., Suite B-9.
EXCELLENCE IN DENTISTRY
Lasers – We use lasers to improve your healing time by restoring healthy tissue.
Straumann Implants – Clinical evidence shows greater reliability, simplicity, and stability. Implants are permanent replacements for missing teeth, and the implant material we use is the best available in dentistry.
Board Certified Orthodontists – Years of post-graduate training and experience translates into more reliable results.
Intraoral Cameras – We can see more of your teeth in better detail for better diagnoses.
Implant Connected Overdentures – Smile as you bite an apple again. This is the best solution for people who need dentures.
Stable, Experienced, Professional Staff – A reliable team of hygienists and dentists for you to choose from as your personal caregivers.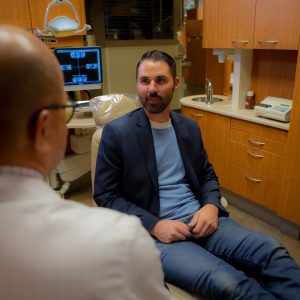 AFFORDABLE PAYMENT OPTIONS
1. The Sierra Dental Care PPO – NO COPAYMENT NOW Plan:
Start your treatment today with no money required from you. No deductible and no patient portion required to receive your covered benefits.
Patient portions can be paid with budget-friendly payments after your care is rendering. We accept payments as low as $50 per month with no interest charges.
Most plans are eligible. Call to see if your plan qualifies!
2. ESPAÑOL BIENVENIDOS:
Dr. Monica Armendariz on Why Patients Should Choose Sierra Dental (Spanish)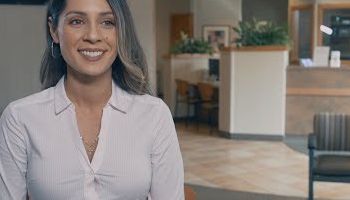 Over half of our staff speaks Spanish. From the time you call our office to the selection of your dentist or hygienist, you can take comfort that we have someone who will care for you who is fluent in Spanish. Ask for Dr. Armendariz when you make your appointment.
Keep Your Smile Bright With Our Care
Clean, modern dental office. We give you access to the latest dental technology available. This way, we can provide you with the most precise dental care and get you smiling in no time. Our office is fully updated and absolutely spotless. We offer a variety of amenities to help you remain comfortable and informed during your dental care. From massaging chairs to dual monitors in each room, you will not find a better dental experience than what you can get at Sierra Dental Care.
Experienced dentists you can trust. Our dentists have spent years perfecting their dental skills and stay on top of emerging treatments through continuing education. With seven dentists on staff, we have the resources to quickly diagnose your dental issue and get you the treatment you need.
Caring team and flexible hours. Every patient is greeted by our warm and friendly office staff. You are treated like a member of the family here at Sierra Dental Care, and that is something that will never change. Our dentists are down to earth, and our entire team will never judge or lecture you. We also offer flexible business hours to help you get the care you need without taking time off from work or school. We are open six days a week and have late hours most days.
Make the right choice for your family's smiles. Call our office today at (209) 575-2400 to schedule your appointment for Modesto, CA dental care.