An estimated 140 million Americans suffer from some sort of dental anxiety. Fear of the dentist can prevent you from getting the dental care you need for a healthy, attractive smile. The last thing Dr. Marinello Manuel and our team want is for your smile to get damaged from a condition we can help you overcome. At Sierra Dental Care in Modesto, CA, relieving dental anxiety is one of the things we do best.
Dr. Monica Armendariz on Dental Anxiety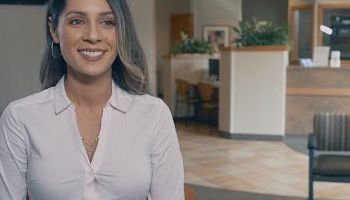 Read Transcript
One of the biggest struggles in dentistry is patients who have dental anxiety, because they come in and they are completely terrified of getting treatment, of even seeing the dentist, and them getting in their car to even drive here is a struggle, and understanding that as a dentist is really important. We're the people that bridge the gap between their oral health and their anxiety, and so the most important thing is creating an environment where they can really feel comfortable to come in and get their work done.
And so from the moment our patients walk in, we have an extremely friendly staff that greets them and makes them feel comfortable, that makes them feel like they're somewhere we're they're going to be taken care of, and then, of course, that's when we come in. I think when you see a dentist who is smiling and happy to see them, it relieves the dull anxiety just a little bit. Furthermore, when we continue to talk them through the procedure and use words that eliminate that dental anxiety, I think that's huge for patients, and, of course, I talk patients through it, and when we do give anesthetic, it's a conversation. So you do little things to keep their mind off of it. They don't even notice the needle go in, and I think that's really important, to make the patient feel like they're not in a dental environment.
It's a level of comfort that you have to learn, and that comes with patient care. That comes with you being a caring dentist, and I think that we all do a really good job with that, and we see it. Our patients come back because they understand that we care for them.
Call our office today at (209) 575-2400 to make your appointment for gentle dental care. We're located at 3801 Pelandale Ave., Suite B-9 – right next to Mike's Grillhouse.
Experience Calm & Relaxing Dentistry
We understand how stressful dental care can be, so we focus on providing you a comfortable, safe office environment. When you visit us, you can expect:
Dr. Manuel of Sierra Dental Care on Dental Anxiety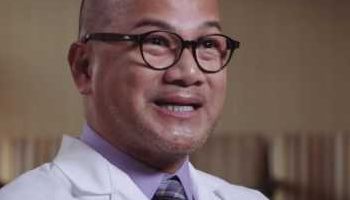 Read Transcript
The doctors here are very friendly. You can talk to them about your concerns. If you have anxiety issues, we have (laughing) gas that we can use on your visit. We can also give you some anti-anxiety medications, which are prescriptions before your visit. Also, if it's something that extreme, we would also if needed, we will refer you to a specialist who can address your needs.
Compassionate staff. Our team is second to none when it comes to making sure you feel safe, secure, and taken care of while in the patient chair.
Caring dentists. One of the best ways to combat your dental fear is to talk about it with us. Our dentists care about your comfort and will explain how things are different here. We are compassionate, down to earth, and nonjudgmental – we will never lecture you about the condition of your mouth.
Several amenities. Our office is equipped with massaging dental chairs, plus you can listen to your favorite music on headphones or watch a movie of your choice during your visit.
Sedation options. If you need a little extra help getting over your dental anxiety, Sierra Dental Care offers dental sedation. To take the edge off your nerves, you can choose either inhaled sedation with "laughing gas" or oral conscious sedation with a safe, prescribed pill.
Our skillful dental team does a great job at relieving dental anxiety. We will help you feel comfortable in the dental chair again. Call today at (209) 575-2400 to schedule your appointment, or use our online form.