We know that bad things happen to good teeth. When you need restorative dentistry to repair or replace your teeth, experience counts. For more than 25 years, the Modesto, CA dentists at Sierra Dental Care have been helping patients restore their oral function with natural-looking dental restorations.
Dr. Marinello Manuel on Restorative Dentistry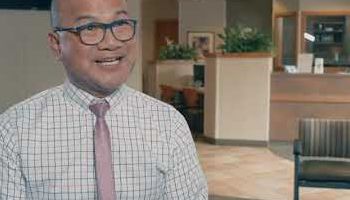 Read Transcript
When it comes to restorations, there's a plethora of things that we can do for you. There's – like our main goal is to restore your function and your speech. And there's several materials that we use here. All of them are accepted, or under standards of dental care.
When it comes to restorations, there's a lot of materials that we use, and they have the choice of that as well. Not only would they restore your functionality but also it will bring out the best of your smile that you can (inaudible).
Sometimes trips to the dentist yield the unfortunate news that some of your teeth need to be fixed. We provide two distinctly different types of dental restoration treatments, categorized based on the severity of the damage and procedure: basic and major.
Basic restorative dental procedures go a bit beyond normal preventative treatment, such as cleanings, polishings, X-rays, and other basic checkup routines. These types of treatments are also shorter in time and significantly cheaper in cost. Basic restorative procedures typically only take about an hour and don't require prior scheduling — like filling a cavity with tooth-colored plastic so no one ever has to know it was there.
Major restorative dental treatments, on the other hand, take a little longer and often involve replacing teeth or correcting teeth that have decayed significantly. Such examples include crowns (a tooth shaped cap that goes on top of a damaged tooth), inlays and onlays, and dental bridges. A bridge is just what it sounds like — it "bridges the gap" when a tooth is missing and healthy teeth are on either side of the gap.
Often, major restorative treatments must be performed in multiple phases because they require more than one session to correct the issues. But whether you need a more basic restorative dentistry treatment or a major one, we do our best to make the experience as easy and stress-free as possible.
Our restorative dental treatments will:
Replace missing teeth to fill in any smile gaps.
Repair damaged teeth so you can eat whatever you want.
Save teeth you're in danger of losing.
Protect your teeth from suffering further dental damage.
Improve your oral health.
Call our office in Modesto, CA at (209) 575-2400 to get your smile taken care of by a group of dentists who have the experience to get it right. Our caring team will never judge you or lecture you. We're here to get your smile back to being healthy and useful again!
Choose From a Variety of Restorative Dental Treatments
Whether you have tooth decay, an infected tooth, damaged teeth, or missing teeth, you can get a restorative dentistry procedure to return your smile to health. Our treatments include:
Tooth fillings – No one will ever know you've had a cavity, thanks to our tooth-colored fillings.
Root canals – Don't believe the grim stories about this restorative dental treatment. At Sierra Dental Care, your root canal will be painless. And it's the best way to save a tooth you would otherwise lose to infection.
Dental crowns – These dental restorations can fix many different kinds of dental damage such as a broken, cracked, or severely decayed tooth. They can even be used to cover cosmetic issues such as stains or misshapen teeth.
Dental bridges – A bridge can replace one missing tooth or several teeth. Unlike dentures, you won't need to remove a bridge for cleaning.
Dentures – You can choose full or partial dentures to replace teeth. You can also have your dentures attached to implants for stability.
Never Worry About Metal With Tooth-Colored Fillings
At Sierra Dental Care, we use tooth-colored composite fillings, not amalgam (metal) fillings. Compared to metal fillings, composite is:
More versatile – Amalgam fillings can't easily be used in some parts of your mouth, like front teeth.
More conservative – Our dentists won't have to remove as much healthy tooth structure for composite fillings.
More attractive – Amalgam fillings make silver spots in your smile that darken over time as fillings tarnish. Composite fillings blend in naturally with your smile.
If you need restorative dentistry in Modesto, CA, call (209) 575-2400 or use our convenient online form to contact us.