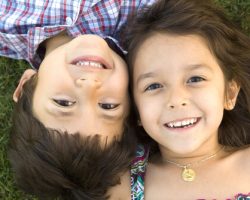 The last day of school will be here before you know it. We hope you and your family have plans to have a lot of fun during the summer break.
And we hope you will take steps to protect your health — including your oral health — during that time.
A hiking trip, bike ride, attempted skateboard trick, or a baseball game can be a lot of fun. For better or worse, we also know that an accident during any of these activities can quickly turn into a dental emergency.
Just in case, we hope you will save our number, (209) 575-2400, in your phone. At Sierra Dental Care in Modesto, CA, we are ready to respond to dental problems of all kinds.
And we know that you will want help as soon as possible if you are faced with such a problem.
With that in mind, we have some tips for the months ahead that could spare you from the need for emergency dental care.
Wear an Athletic Mouthguard
According to the American Dental Association, athletes who don't wear mouthguards are 60 times more likely to suffer dental injuries than athletes who do.
So, which athletes should be wearing mouthguards?
Football players? Certainly, but they are not the only ones.
You should wear a mouthguard if you play any sport that requires frequent changes in speed or direction, jumping, physical contact between participants. You also should wear a mouthguard if you play a sport in which players throw or hit flying objects, such as pucks or balls.
This cover a lot of sports, including everything from baseball and gymnastics to soccer and skateboarding.
If you have questions about mouthguards, we would be happy to answer them for you.
Make a Dental First Aid Kit
Would you know what to do if you broke a tooth? What if one of your children's teeth was knocked out of its socket?
We hope you will call us as soon as you are able in both of those situations. We also encourage you to have a set of first aid supplies available.
First and foremost, you should put on latex or vinyl gloves to protect yourself before helping anyone with a dental emergency. If that person is bleeding, they should rinse their mouth and use gauze to soak up any blood. This may need to be repeated multiple until the bleeding stops.
Once it does, you can cover a broken tooth with gauze or dental wax to protect against accidental cuts.
If the tooth has come out completely, be careful to pick up by the crown (not the root). Rinse it off, and attempt to place it back in the person's mouth. If it will stay, leave it there. If not, keep the tooth in a container of milk until you can see a dentist.
Pain relievers can be helpful in many situations as well. Dental floss may be all that's needed if something is stuck between someone's teeth.
Schedule a Dental Checkup
One of the best things you can do to reduce your risk of a dental emergency is to schedule regular dental cleanings and exams at Sierra Dental Care.
Toothaches infections are more common than they should be. By making professional cleanings part of your family's oral hygiene routine, we are more likely to catch problems early. This means you will be less likely to find yourself facing someone complaining of a toothache.
We can do root canal treatments painlessly at our practice, but we would much rather give you a cleaning to remove plaque and tartar before an infection can develop.
Enjoy Your Summer & Make Time for Your Smile
We hope you and your loved ones make many happy memories this summer, whether that's traveling for vacation or enjoying a cookout with your friends. We also hope you have healthy and whole smiles in all the pictures you'll be taking to capture those memories for years to come.
If you have not yet scheduled your next dental checkup, why not do it now? You can request an appointment online or call us at (209) 575-2400.