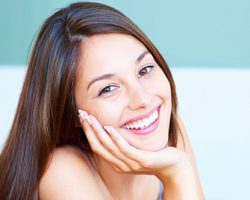 Sierra Dental Care takes care of the dental needs of the Modesto, CA community. Sierra Dental Care also takes care of the orthodontic needs of Modesto. As the premier comprehensive dental practice in the area, Sierra Dental Care can truly care for every aspect of your smile, all in a personalized, affordable way. Call our office today at (209) 575-2400 to get your orthodontic, cosmetic, restorative, or general dentistry from the dental practice you trust.
So, why should you choose to go to a dentist who also does orthodontics? Isn't it better to go to an orthodontist for those specialized problems, and a regular dentist for other general problems? There are some distinct advantages to having all your dental work performed in the same office, by the same people, no matter if you have an orthodontic issue or a general dental issue.
Here are some of the reasons this makes us the clear choice for your orthodontic care in Modesto, CA.
3 Reasons You Should Choose a Dentist Who Also Does Orthodontics
1. Convenience – By having all of your dental needs taken care of at the same dental office, you can have a seamless transition between your general dental care and any orthodontic needs you may have. There is no transferring medical records, no driving to another office, and no extra waiting as far as your dental care is concerned.
2. Familiarity – Once you get comfortable at one office, why would you want to have to go to another? By choosing Sierra Dental Care, you can count on dealing with the same people you know every time you come in. We have the same billing policies, the same comfort options, and the same caring team you see every time you visit us.
3. Expertise – Dr. Marinello Manuel has a master of science degree specializing in orthodontic care, as well as decades of general dentistry experience. Having a skilled dentist who is already familiar with everything about your dental health means that he can plan your orthodontic treatment based on your unique needs. Your dentist knows about the goals you have for your smile and can provide the best care possible for your situation.  
Orthodontic Options at Sierra Dental Care
Traditional Braces – This is the standard of orthodontic treatments. Traditional braces from Sierra Dental Care can correct pretty much any problem your teeth may have. From crooked teeth and crowded teeth to crossbites, overbites, underbites, and anything in between, metal braces are suited to reliably straighten your teeth.
The Dr. Marinello Manuel at Sierra Dental Care has spent many years mastering the science of metal braces and many years straightening our patients' teeth with them.
Invisalign – At Sierra Dental Care, not only do we offer you standard metal braces, but we also have an option to help adults who need a more discreet solution. Invisalign can straighten your teeth in a way that is not obvious to the people around you. Invisalign aligners are made from clear plastic, which renders them practically invisible. You can talk and smile without the fear that someone is going to notice your braces.
Also, they are removable. This means no changing the way you brush your teeth or skipping the foods that you love. Just pop them out, and do everything the way you normally would. Sierra Dental Care is dedicated to helping you have a great looking smile in a convenient way, and Invisalign is a wonderful tool for doing just that. Visit our office to find out if Invisalign is a good option for you and your smile.
Get the Best of Both Orthodontics and General Dentistry at Sierra Dental Care
Call our Modesto, CA dental office today at 209-846-3961 to schedule your appointment. You deserve top-of-the-line care and a healthy, attractive smile. Trust your dental health and appearance to Sierra Dental Care today.