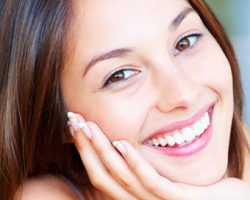 When Maria moved to California a few years ago, she never imagined that her teeth would look like they do today. With orthodontic care at our Modesto, CA, dentist office, she now feels comfortable sharing her smile with her loved ones, her friends, and everyone.
She is no longer embarrassed by her smile, and that makes our team at Sierra Dental Care feel happy. For Maria, braces were the solution she needed to feel better about her smile, but that's just one way we can help your smile with cosmetic dentistry.
To see if we can give you the confidence that Maria has in her smile, call (209) 575-2400 or contact us online to request a consultation.