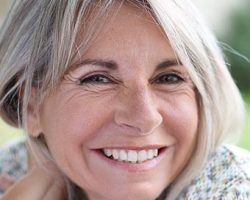 Is your smile in desperate need of a complete restoration? Do you wish you could just start over and get a brand new smile? It almost sounds too good to be true, right?
Not so fast! At Sierra Dental Care, thanks to the expertise of our incredible staff, we can completely restore your smile, even if you've lost all your teeth! Just listen to Michael's story in the video below.
To learn more, call Sierra Dental Care in Modesto, CA at (209) 575-2400. You can also contact us online to request an appointment and we will get back to you as soon as possible.