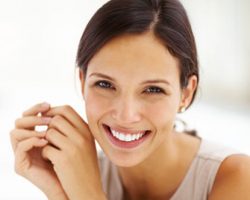 As many as 1 in 5 people has trouble receiving dental care due to dental anxiety or fear. Our team at Sierra Dental Care understands, and we are confident that we can help you learn to manage your anxiety.
In addition to the compassionate staff at our dentist office in Modesto, CA, we also offer sedation dentistry for our patients. Dr. Marinello Manuel talks about how we can help in the video below.
We also welcome you to contact us online or to call (209) 575-2400 to learn more about our approach to dental care.