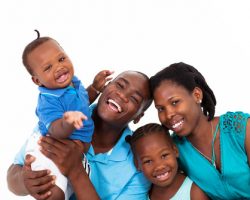 Dental care doesn't have to be complicated. In fact, it shouldn't be.
You deserve to find a general dentist office that can serve every member of your family at times that work for you. You should be able to get comprehensive service. As your oral care needs change, you should feel confident that your family dentist can meet those needs.
That's what you'll find at Sierra Dental Care. Our goal is to provide the highest-quality care for families in Modesto, CA and the surrounding areas.
You aren't just another mouth when you come to our practice. We'll give you the attention you deserve while respecting your desire to get back to your family and friends.
After getting to know us, you just might find that you actually look forward to visiting the dentist. You can learn more by calling (209) 575-2400 and requesting an appointment.
Times That Work For You
Many people have said in many different ways that actions speak louder than words.
A lot of dental practices will tell you that they have caring staffs that will make every effort to make your visits as comfortable and convenient as possible. We feel the same way about our team.
But we also know that to be convenient, we need to be open at times that work for our patients. If you're working 9-to-5, it isn't always easy to make it to the dentist during the day. We also know that many families don't want to pull their kids out of school to make dental appointments (that is, when the new school year begins).
That's why we have set our hours to help you find a time that works for your schedule:
Monday, 8 a.m. – 9 p.m.
Tuesday, 12:30 p.m. – 9 p.m.
Wednesday, 12:30 p.m. – 9 p.m.
Thursday, 10 a.m. – 6:30 p.m.
Friday, 8 a.m. – 12 p.m.
Saturday, 8 a.m. – 4:30 p.m.
We know you are busy between your work and making sure your kids get to their various activities. This is why we make evening and Saturday hours a priority. We want to make it easy for you to find the time to get the basic care that your family needs and deserves.
Helping Kids Feel Comfortable
As a parent, you put your children first. We know that means your children's comfort is extremely important when you are trying to find a family dentist.
This includes more than just their physical comfort. You want your kids to be comfortable emotionally at the dentist office as well.
We understand this, which is why we make a special effort to treat your child's first visit with us as a special occasion. Going to the dentist for the first time is a milestone, like taking first steps or getting a first haircut.
These are memories you want to cherish as a parent. You can help with this as well by helping your child prepare for this moment.
One of the best things you can do is bring your child with you when you have a dental appointment. This helps in two ways. First, it helps introduce your little one to our team and our office. Second, it gives your child a chance to watch what our team does during a dental visit.
Many children look forward to having their teeth checked and cleaned after seeing their parents receive the same care. In a way, it helps them feel like they are growing up.
At home, you also should model good oral hygiene. When your children are learning to brush and floss, it can help if you brush and floss your teeth at the same time. By imitating what you are doing, they can learn the correct ways to care for their teeth.
Last but not least, talk to your child about his or her dental appointment. Explain what we do and why going to the dentist is important. Sharing your own experiences helps your kids know the benefits of regular dental cleanings.
Services to Meet Your Changing Needs
Your kids' oral health needs will change from year to year. Their mouths go through a lot of changes during their first 20 years of life, which is just another reason routine dental checkups are so important.
Children typically start losing their primary teeth when they are 6 or 7 years old. Permanent teeth also begin to erupt around 7 or 8 years old. By the time kids are 13 most will have all of their permanent teeth.
In other words from age 6 to 13, teeth will be falling out and coming in almost constantly. As these changes take place, we'll be monitoring those change to help you prepare in case your child needs orthodontic treatment.
This is yet another service we can provide at our practice. We offer braces and Invisalign®.
If your son or daughter needs braces, we will know his or her dental history. We'll also have a relationship with your child, so we'll understand what treatment will work best as well as how to approach that treatment.
As your child approaches their late teens, her or his wisdom teeth are likely to emerge. Most people's wisdom teeth erupt in their late teens or early 20s.
Unfortunately, wisdom teeth can cause a number of problems. Based on fossil records, modern humans have smaller jaws than our ancestors. This means few of us have enough room for our wisdom teeth to erupt correctly.
This can cause the teeth to become impacted. That can lead to a higher risk of tooth decay, gum disease, and alignment problems.
We will monitor those developments to let you know if we recommend wisdom teeth removal, which can help avoid a number of long-term problems.
Get to Know Us & What We Can Do
At Sierra Dental Care, we want every patient to feel comfortable. Our team is focused on providing comprehensive and compassionate care for everyone who walks through our doors. Our hope is to build lifelong relationships with you and your family to keep your smiles happy and healthy for many years to come.
Call (209) 575-2400 or contact us online today. Get to know more about us by requesting an appointment soon.