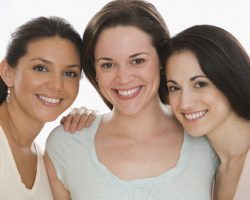 You are ready for a change. You are ready to improve your smile.
That also means you may want to learn whether dental veneers are a good option for you. Veneers are one of the most versatile cosmetic services that we offer. We have used them to help countless patients in and around Modesto, CA become more confident about their smiles.
Take a moment to answer a few questions about the changes you would like to make. That will give you some idea whether you should schedule a consultation at Sierra Dental Care to discuss if veneers could work for you.
You can call (209) 575-2400 or contact us online to request your appointment.