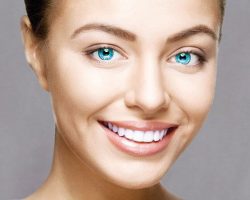 The red carpet. The fancy outfits. Photographers capturing every entrance, and every smile — every award-worthy smile.
It's awards season for the entertainment industry, so you'll be seeing lots of pictures of stars flashing those famous "Hollywood smiles" over the next month or so.
The thing is you can have your own version of a perfect smile, too, if you want. All you need to do is schedule an appointment at Sierra Dental Care, right here in Modesto, CA. Our doctors have a variety of cosmetic services that can have you ready for your own moment in the spotlight.
Call (209) 575-2400 today to take your first step toward an award-winning smile.
See the Smile That You Want to See
Take a moment to imagine what you consider the "perfect" smile. What does it look like? To put it another way, how do you want your smile to look? What would you need to change to see that kind of smile each morning in the mirror?
Maybe more important than how your smile looks is how you feel about your teeth. We can usually tell pretty quickly when a patient feels self-conscious about his or her smile.
People will make a real effort to avoid revealing their teeth. They will suppress their smiles. They will talk quietly, so they only have to open their mouths a little bit. Others will hold a hand in front of their mouths any time they talk to conceal their teeth.
Those physical actions can make it difficult to understand what someone is saying. At the same times, they are using a lot of mental energy worrying about whether or not they will be judged on the appearance of their teeth.
We don't do that at our practice. At the same time, we've seen how making changes to someone's teeth can boost their confidence and help them feel more relaxed in everyday situations.
You deserve that same confidence.
Take Control of Your Teeth
No matter how much you want to change, we offer a variety of cosmetic services. Odds are, we offer one or more that can give you a smile makeover:
Professional Teeth Whitening — This is one of the fastest and most effective ways to improve your smile. Professional whitening works faster and goes deep than over-the-counter products to remove stains.
Tooth Bonding — You can fix a number of issues with a little bite of composite resin. Bonding can repair chips, cracks, and breaks. It can close gaps between teeth, too.
Dental veneers — This service may be the most versatile service that we offer. Veneers act as a long-lasting cover that can give you the appearance of a perfectly straight, evenly-spaced, and pearly white smile.
Orthodontics — Whether you want Invisalign or traditional braces, we have ways of straightening your crooked teeth.
Talk To Us About What's Possible
Before you decide what to do, set up a consultation at Sierra Dental Care. Our doctors can discuss your goals and examine your mouth. Then, together, you can come up with a plan to create the smile you want people to see.
Contact us online or call (209) 575-2400 today!