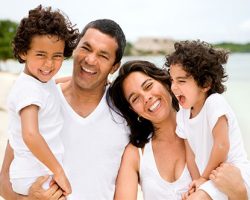 Can you imagine going to a general dentist office where the staff hurried to get through your appointment to get to the next patient (who would probably be treated the same way)? Would you take your family back to that dentist office?
We didn't think so. It's also why we take great pride in providing personal, attentive dental care to every patient at our dentist office in Modesto, CA. Our patients aren't just numbers; they are our neighbors, our friends, and our family.
To experience this for yourself, fill out our online form or call us at (209) 575-2400 to request an appointment.