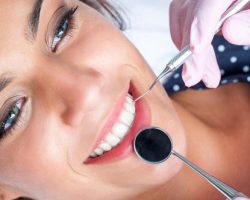 Donna has been a patient at Sierra Dental Care for years. As you'll learn in the video below, she's had a variety of treatments at our general dentist office in Modesto, CA.
She keeps coming back to see us because of the relationship we've developed with her. She appreciates that we can be both personable and professional at the same time.
We would love the opportunity to get to know you and your family as well as we've gotten to know Donna. If you would like to make an appointment with us, start by calling (209) 575-2400 or by sending a request with our online form.
We hope to see you soon!

Testimonial From Donna B. Talks About Her Experience at Sierra Dental Care