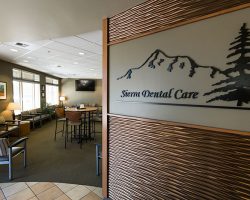 When trying to find a dentist, you want to make sure they're truly passionate about what they do. If your dentist goes above and beyond his or her required continuing education courses, that's a good sign!
You can rest assured your dentist is passionate about staying on top of the latest procedures, techniques, and technology, to provide you with the best dental care available.
Dr. Marinello Manuel at Sierra Dental Care in Modesto, CA explains in the video below why he regularly educates himself through continuing education courses.
To request an appointment at Sierra Dental Care, call (209) 575-2400 or visit our website.