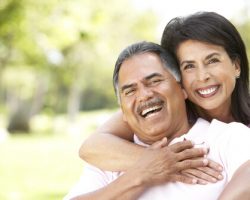 When you make a dental appointment, we know that you don't want to spend all day at our office for a cleaning or a dental filling. We use teamwork and technology to provide advanced dentistry for our patients in and around Modesto, CA.
At the same time, we want you to know that you can get comprehensive care for preventive, cosmetic, and restorative treatments all under one roof. Dr. Manuel discusses many ways we work to make oral care simpler for our patients.
That also includes being available at times that are convenient for you. Sierra Dental Care is open until 9 p.m. Monday through Wednesday, until 6:30 p.m. Thursday, and from 8 a.m. to 4:30 p.m. Saturday.
With our flexible hours, you don't have miss work to keep your smile looking great. To learn more or to request an appointment with us, call (209) 575-2400 or contact us online. We hope to see you soon!