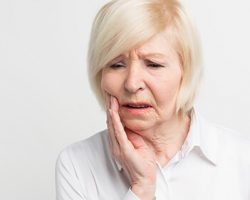 Are you having TMJ problems?
Not sure. That's OK. We've created an infographic below to make you aware of some of the most common symptoms of TMJ disorders.
You also should know that teeth grinding (which millions of people do) is one of the leading causes of these kinds of problems. If you are having these symptoms, you should schedule an appointment at Sierra Dental Care.
The doctors at our Modesto, CA can help you stop that grinding which is leading to your TMJ symptoms. Call (209) 575-2400 today or contact us online to request your appointment.