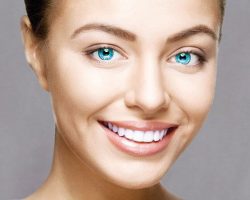 You know that you are supposed to floss your teeth, but it's just one of those things you seem to forget. Since you've got a dental checkup next week, you decide you should at least floss in the days leading up to your appointment, right?
When you do floss, you can't help noticing that your gums are bleeding. Is that good? Your gums look a little puffy, too. You aren't sure if that's normal or something new.
The truth is the bleeding and the puffiness both are symptoms of gingivitis, which is the early form of gum disease. Since February is also Gum Disease Awareness Month, we want to take a moment to review some things everyone should know about gum health.
You also should know that we can help you treat and prevent gum infections with regular visits to Sierra Dental Care. To make an appointment at our Modesto, CA dental office, call 209-575-2400.
Know Your Risks
Gum disease is one of the most common health issues in the United States. Conservative estimates indicate that at least 7 in 10 people will develop periodontal problems during their lives.
That does not mean everyone faces the same level of risk, however. Some people are more likely to have gum issues than others, and the reasons for that include factors that you can and can't control. Let's start by looking at the things that are up to you.
The most obvious is how you care for your mouth. That starts with your regular oral hygiene routine. Daily brushing and flossing removes bacteria, plaque, and food particles and can prevent tartar buildup in your mouth. Getting professional dental cleanings and exams also helps to avoid and identify problems before they can get out of hand. Skipping any of these steps leaves you more prone to gum infections.
Using tobacco is one of the most damaging things you can do for your oral health. Any tobacco use can weaken your gum tissue. This raises your risk of gum problems. It also makes it more difficult to treat problems when they arise. Avoiding tobacco (or quitting it) is good for your oral and your overall health.
Overall, men are more likely to develop gum disease than women. However, females face an increased risk during times when their hormones are changing. This includes puberty, pregnancy, and menopause.
And while it may not be fair, some people are more prone to periodontal problems due to genetics. If gum infections are common in your family, you'll want to be more attentive to your gum health.
Protect Your Smile
Caring for your gums is more important than you may realize. Gum disease is the leading factor in tooth loss in the United States. Periodontal problems also have been linked to cardiovascular and heart disease and to complications of diabetes.
By caring for your gums, you may be doing more than you realize.
It's also why we encourage you to have a consistent dental hygiene routine, which should include visits to Sierra Dental Care. To request an appointment for treatment or preventive care, contact us online or call 209-575-2400.