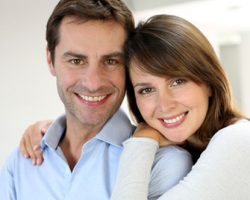 Nathan has had a cap, or dental crown, ever since he had a kneeboarding accident when he was in high school. As his natural teeth changed color, he wanted to make sure his crown matched the rest of his smile.
At Sierra Dental Care, our team helped him get a new crown made of better material to both preserve his smile and to protect his tooth.
If you need a new dental crown or to replace an old one, make plans to visit our dentist office in Modesto, CA. Call (209) 575-2400 or contact us online to request an appointment.