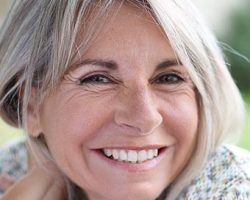 A cracked or broken tooth can be painful, and it can spoil your smile. Losing teeth can cause even more problems.
But you can do something about it thanks to restorative dentistry at our office in Modesto, CA. A dental crown or dental bridge can rebuild your smile and bring back your ability to eat the foods that you enjoy.
Contact Sierra Dental Care today to find out what a crown or bridge can do for you and your smile. Start by calling (209) 575-2400 or by filling out our online contact form.