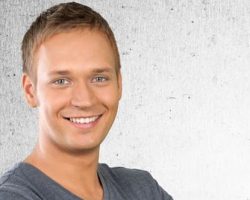 Tooth decay can lead to a tooth infection.
A tooth infection can require a root canal.
If the infection is too bad, the tooth may need to be removed and replaced.
A dental implant and dental crown can give you a tooth replacement that functions, feels, and looks like a real tooth. Michael knows this firsthand because he got that kind of replacement at our Modesto, CA dental office.
Watch the video below. Then, schedule a visit to Sierra Dental Care if a replacement tooth could help you or someone you love. Call us at (209) 575-2400 or contact us online to get started.