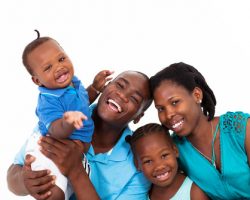 The first official day of Spring is just around the corner. Many of us use this time to do a big cleaning at our homes. The payoff from getting rid of junk and old things that we haven't touched or seen in years is we create more room and a cleaner living space.
Spring is also a great time to get dental cleanings and exams at our family dentist office in Modesto, CA. When you are doing your spring cleaning at home, let that be a reminder to pay us a visit as well.
We look forward to seeing you and your loved ones. We can help you improve and maintain your oral health for many years to come.
To get started, call 209-575-2400 to make your appointment at Sierra Dental Care.
Develop A Good Routine
You can't completely eliminate the risk of getting tooth decay, but you can greatly reduce that risk by having consistent oral health habits. To do this, you need a combination of a good daily hygiene routine and regular professional care.
The American Dental Association has put together some good guidelines about this. At home, you should be brushing your teeth twice daily and flossing once per day. A few times each year, you and your family should get checkups from dental professionals
When you brush, you'll want a soft-bristled toothbrush and fluoride toothpaste. Be sure to scrub your teeth twice daily on all sides, but not too hard as this can injure your gums. Daily flossing can be performed with dental floss, flossers, or a water flosser. The important thing is to clean the spaces between your teeth and gums since your toothbrush is not the best tool for cleaning those areas of your mouth.
Professional care is important because of what we noted earlier. You can't completely eliminate your risk of decay or gum infections no matter how well you clean. As part of your professional care, we'll remove place and tartar buildup, which can lead to cavities and gum disease. We also will be on the lookout for any symptoms of those problems. We want to catch them in the earliest stages whenever possible because it means more effective and less invasive treatments for you. This is much more likely when you make dental visits every six months.
Take Advantage Of What We Can Do For You
Our team is devoted to providing high-quality family dentistry in a comfortable setting. With our decades of combined experience, we are happy to help you and the people you care about maintain and improve your oral health.
We have invested in advanced technology, such as intraoral cameras and dental lasers. This helps us diagnose problems sooner and treat them more efficiently.
We also know that the cost of dental care can be a concern for many families. This is why we have a variety of payment options. This includes our in-house affordable dental discount plan. If you don't have dental insurance through your employer, this is a great way to manage the costs of care. This plan includes twice-yearly exams, X-rays, oral cancer screenings, discounts on other procedures, and more.
Plan Your Visit Soon
Whether you are new to the area, new to our office, or a returning patient, we look forward to working with you and your family on healthy smiles. Sierra Dental Care can be your family dentist office for decades to come.
Call 209-575-2400 or contact us online to request an appointment.