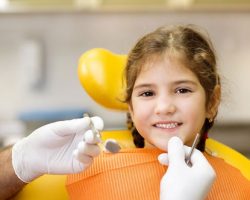 Bringing your child to the dentist can be tricky.
To set them up for a lifetime of dental success, you need the right team who knows how to create a positive, safe experience for your child.
That's exactly what we do here at Sierra Dental Care!
Here's Dr. Manuel explaining our approach to children's dentistry and how we work to make kids feel comfortable in our fun Modesto, CA dental office!
To request an appointment for your child's first visit, call Sierra Dental Care today at (209) 575-2400 or contact us online.