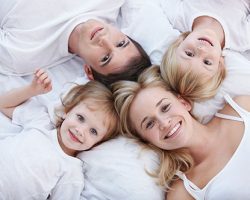 Every child is different, so when your baby suddenly becomes fussier than usual, it's hard to always know how exactly how to comfort them.
A possible reason for their discomfort is teething.
Our team at Sierra Dental Care can help you!
We can offer solutions to soothe your teething baby in our Modesto, CA dental office.
Answer a few questions in today's quiz to see if teething might be behind your child's symptoms.
To request an appointment with us or to find out more about the ways we can help, call (209) 575-2400 or contact us online.