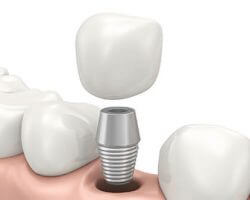 Tooth decay will affect more than 90 percent of Americans at some point in their lives. For Michael, that decay eventually led to a lost tooth.
Following a bone graft, he was able to get a dental implant and a dental crown to replace his missing tooth and restore its full function.
"It feels like a natural tooth. It's marvelous," Michael says in the video below.
If you live in or near Modesto, CA, our restorative dentistry can help repair or replace your teeth as well. To set up an appointment, start by contacting Sierra Dental Care online or by calling (209) 575-2400.

Video From Michael On Getting Dental Implant"]