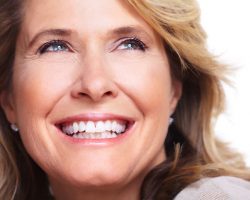 At Sierra Dental Care, we want to help all our patients feel good about their smiles. One of the simplest ways we can do this is with teeth whitening.
Dr. Marinello Manuel discusses in the video below how our professional teeth whitening differs from the commercial products you can find at the store. With our treatment, you can see results in a little over an hour.
If you would like to learn more about our whitening or about our cosmetic dentistry, contact us online or call (209) 575-2400.