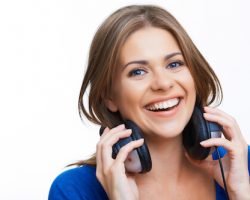 A "renaissance man" is someone who is good at many different things. In cosmetic dentistry, dental veneers may be the closest thing we've got to a renaissance service.
Veneers have been reviving smiles for a long time. We've seen them work their magic at Sierra Dental Care.
What could they do for you? To find out, schedule a consultation at our Modesto, CA dental office. You can request an appointment by contacting us online or by calling (209) 575-2400.