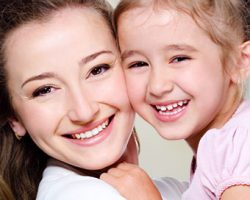 What good is a family dentist office if it's never open at a convenient time for you to make an appointment? At Sierra Dental Care, we understand that we need to be flexible to help our patients get the dental care they deserve.
That's why we are open until 9 p.m. three evenings every week. It's also why we are open every Saturday. And since we have a team of dental professionals, we can see several members of your family at the same time!
A family dentist office should put make its patients needs a priority. That's what we do for our patients in and around Modesto, CA. Call (209) 575-2400 or contact us online to learn more or to request an appointment with us.